Choosing the Right Courier Services for Your Business Needs
Choosing the Right Courier Services for Your Business Needs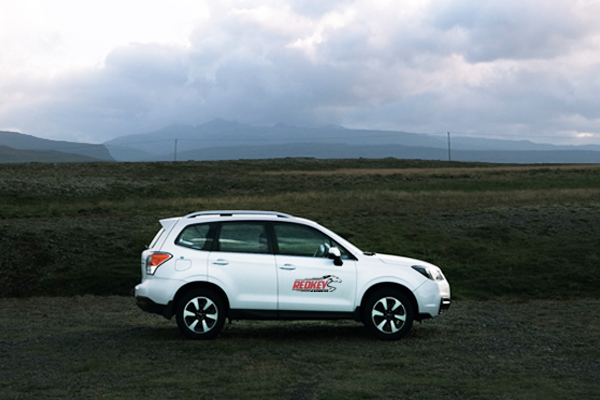 In the time-is-money world of business, the ability to reliably deliver products and documents cost-efficiently is crucial for success. Selecting the right courier service can make all the difference in meeting your customers' expectations and ensuring a smooth supply chain.
When looking through search results for "delivery companies near me," how do you choose the right one for your specific needs?
Below are 10 steps to an informed decision.
Know what You Need
Before diving into the selection process, make sure you have a clear understanding of your business's shipping and delivery needs. Consider factors such as
the volume of shipments,
the type of goods you handle (e.g., fragile items, perishables, or sensitive documents),
delivery frequency and
geographical reach.
Knowing your requirements is the foundation for making a smart choice.
Evaluate Speed and Reliability
Can they get it there on time, every time? Assess expected delivery times, especially for time-sensitive shipments. Check to see if reliable tracking and delivery confirmation systems are in place to keep you and your customers in the loop.
Check the Service Coverage
Different courier services serve different areas. Ensure the courier service you choose can reach your target markets, including local, regional, national and international. Be certain they have experience delivering safety and on time to the destinations that matter most to your business.
Consider Cost, but Not in a Vacuum
Analyze the pricing structure of potential providers. While lower costs are attractive, you need to consider overall value, including the quality of service and the potential impact on your business's reputation. Check references.
Find out if they Offer Special Handling
If your business ships fragile, valuable or sensitive items, ask about the courier's capacity to handle such shipments securely. Ask for their packaging standards and security measures to protect goods during transit.
Assess their Transparency and Tracking Ability
In today's digital age, tracking and transparency are non-negotiable. Look for a courier service with advanced tracking capabilities, allowing you and your customers to monitor delivery progress in real time. Access to electronic proof of delivery (ePOD) is also essential for accountability.
How is their Customer Support and Communication?
Customer support is a big part of the courier job. Make sure the company has a standard of prompt response to customer calls. They should be readily available to address your questions and concerns at any time.
Are they Flexible?
Each business is unique, and your courier should be able to tailor their offerings to your specific needs, even when those needs change quickly. Evaluate their flexibility in accommodating special requests, managing peak seasons and adjusting services as your business evolves.
Check their Reviews and Reputation
Take the time to look into the reputation of potential courier services.
Read online reviews,
ask for references and
ask people in your business network about the courier's performance, reliability and customer satisfaction.
Do they take Sustainability Seriously?
If your company and/or customers prioritize environmental protection, inquire about the courier's green initiatives and efforts to reduce their carbon footprint through eco-friendly practices.
Don't Rush the Decision
Choosing the right courier service is a decision that should not be rushed.
By carefully considering your requirements, assessing critical factors like speed, cost, security and technology, and doing your due diligence on the reputation and reliability of potential providers, you can make a well-informed choice.
Your courier is an extension of your company in your customers' eyes. The courier service you select will play a role in shaping your customers' experience, so choose wisely to add value to your offerings.