Finding Reliable Same Day Delivery in Cincinnati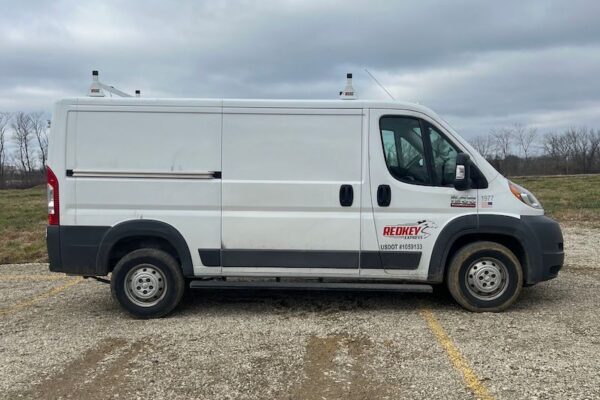 Do your customers seem to keep wanting their orders more and more quickly? To compete today, you often have to offer same day delivery, at a competitive price to boot!
That's why Redkey Express has perfected the art of ground freight shipped direct in same- and next-day deliveries. Whether you are shipping an envelope or a truckload of products, we can get your goods from Point A to Point B quickly and cost-effectively.
If your delivery is within the Tri-state area, our drivers can pick up your documents or packages within 90 minutes of your call, and deliver within 3 hours from pickup. If you call by noon, we can have your goods to their destination by 5 pm.
Family-owned and -operated, we have served the Greater Cincinnati area with same day delivery for over two decades. We believe our success comes from staying "small enough to listen and big enough to deliver."
We have dozens of repeat customers who come back often because they know they can count on us. We're nimble and flexible, so we can meet your needs, even when they change on a dime.
Safe, On-Time and Affordable Same Day Delivery
There are only three things that really matter in delivery: safety, timeliness and affordability. Two out of three doesn't do it.
It doesn't matter how fast a courier can deliver, for example, if your item arrives damaged. Likewise, on-time delivery won't work if it costs an arm and a leg.
To drop your goods intact, on-time and at a price you can afford, we
assign the right-sized vehicle for your load,
offer last-mile services,
have trained, live dispatchers and drivers standing by 24/7,
offer direct, expedited services for extra-tight delivery windows: a dedicated vehicle travels directly from your pickup point to the goods' destination, bypassing hubs and transshipment points. This service cuts travel time and reduces handling to lower the risk of damage and theft,
offer special handling for fragile, valuable or sensitive items,
use end-to-end tracking, so you always know where your package is
Scheduled, Routed Deliveries
If you have deliveries that go to the same place every day or week, we can reduce your costs with scheduled, recurring deliveries along a specific route. Planning ahead saves us money, which we pass on to clients.
We can even dedicate a driver to your needs, so your customers see them as an extension of your company.
A Sterling Reputation
When comparing Cincinnati companies that offer same day delivery, we think you'll find our reputation stands up well against competitors, considering our
on-time delivery record
tons of goods delivered without damage
driver safety training
variety of vehicles and services available
commitment requirements (we never ask clients to sign contracts)
Excellent Value for your Money
There may be cheaper same day delivery companies in Cincinnati, but few, if any, can match Redkey's value. It is hard to put a price on reliability when it comes to delivery. After all, your customers are counting on YOU to deliver. If their package is late, it's your fault and reflects on you.
Because our company is small, you don't have to go through layers of bureaucracy to get help when you need it. There's rarely a problem with a Redkey delivery, but when there is, a manager is notified immediately who is authorized to make it right.
A Cincinnati same day courier that offers you much lower rates than us is cutting corners somewhere. Maybe they are letting vehicle maintenance slide, or have hired drivers with less experience.
At bargain prices, your risk of goods arriving damaged or late goes up. We don't take that chance.